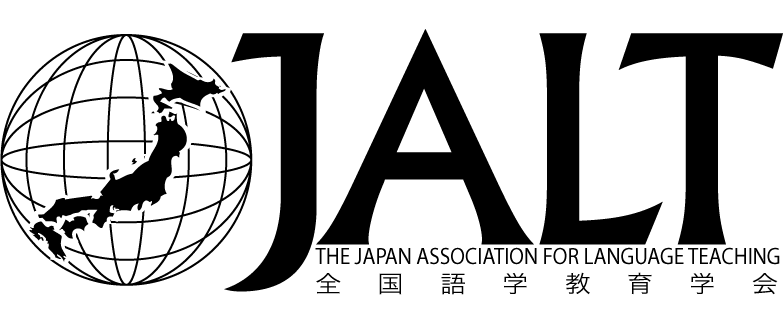 A Special Interest Group of the Japan Association of Language Teaching
Please note we now have a Facebook group. Click to join:
The newsletter of the JALT Pragmatics SIG
The SIG's online newsletter, Pragmatic Matters, comes out three to four times a year. It includes reports on conferences and newly published research, as well as interviews with pragmatics researchers in Japan and other countries. There are also sections on using pragmatics in the language classroom and links to pragmatics related websites.
A shopper's nightmare: Dealing with false accusations of shoplifting (Ian Munby) .......................... 4

A study of teacher beliefs about teaching L2 pragmatic competence: Insights into its value, methodology, and issues to be solved (Saki Araki) ............................................................................. 9

PanSIG2022 Report .............................................................................................................. 14

Teaching varied discourse moves: Theory and method (James Bury) .............................................. 14

Reports from JALT2022 ........................................................................................................ 16

Art by Rob Olsen ................................................................................................................... 25

JALT Pragmatics SIG Committee Members (2023) ............................................................... 26
Issue 58 Fall 2021
Issue 57 Summer 2021
Issue 56 Fall 2020 (Interactive Flipbook | PDF)
Issue 49 Fall 2016
Issue 47 Spring 2016
Issue 46, Fall 2015
Issue 45, Summer 2015
Issue 44, Winter 2014
Issue 43, Summer 2014
Issue 42 Fall 2013
Issue 41, Spring 2013
Issue 40, Winter 2013
Issue 38, Spring 2012
Issue 37, Winter 2012
Issue 36, Summer 2011
Issue 35, PLL Special issue
​

SIG news

Journal watch

Web watch

Materials

Conference reports

People watch
We are always on the look out for articles. If you are interested in contributing something to the next newsletter, please contact the coordinator, Donna Fujimoto - fujimotodonna [at] gmail.com