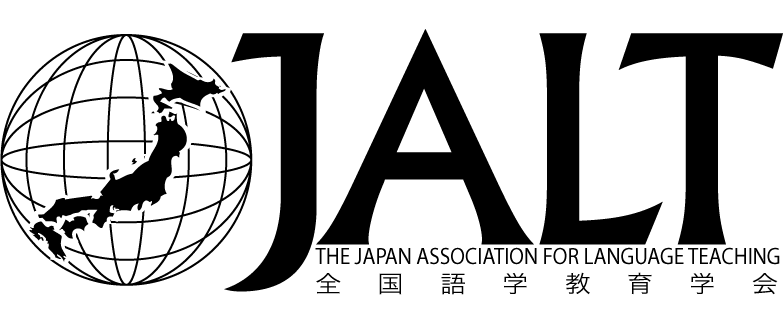 A Special Interest Group of the Japan Association of Language Teaching
Please note we now have a Facebook group. Click to join:
To download handouts from the book, click here
To download handouts from the book, click here
Pragmatics Resources Series
Pragmatics Undercover: The Search for Natural Talk in EFL Textbooks
Edited by Jerry Talandis Jr., Jim Ronald, Donna Fujimoto, & Noriko Ishihara

This book is about how pragmatics can help you, the working Japan-based language teacher, help your students improve their English speaking skills. It's about how pragmatics is all around us, waiting to be uncovered and utilized for transforming the often stilted language found in many textbooks, thus enabling your students to communicate more naturally. Written in a plain, direct style that presumes no background in applied linguistics, this book also contains numerous step-by-step classroom activities and photocopiable resources.

Published June 2020
ISBN: 978-4-901352-64-2

Table of contents
Introduction – Jerry Talandis Jr., Jim Ronald
Part 1: Embedding Pragmatics Within Your Teaching​
Pragmatics, Pragmatics Everywhere – Donna Fujimoto
Going Beyond the Icing on the Gingerbread: Teaching Pragmatics More Regularly, Systematically, and Communicatively – Noriko Ishihara
Beyond "I've Got It" or "It Worked" From Teaching Pragmatics to Learning Pragmatics – Jim Ronald, Seiji Fukazawa

Transforming Pragmatics Activities Into Assessments Activities – Jerry Talandis Jr
​
Part 2: Activities for Raising Pragmatic Awareness and Competence
Making Conversations Work Better
​
1. Entering an Ongoing Conversation – John Campbell-Larsen
​
2. Sitting Next to a New Classmate – Stachus Peter Tu, Jim Ronald
​
3. Stop the Story – Jo Williamson
​
4. Finding Another Way – James Bury
​
5. Answer the Question: A Research Project – Terry McClean, Jerry Talandis Jr
6. Do You Know…? Giving Longer Answers to Closed Questions – Sanae Oda-Sheehan
7. The Questionless Conversation – James Bury
8. Aizuchi Analysis – Jo Williamson
9. Conversation Cards: A Turn-Taking Game – Michael Mondejar
10. Creating a Procedural Text – Kathryn Wills, Sheryl Simpson, Meredith Stephens
​
Doing Things With Words – Better
​
11. Giving Advice Appropriately – Chie Kawashima
​
12. Peer feedback – Jim Ronald
​
13. Developing Advice-Giving Pragmatic Skills Through Dialogs Focusing on Ethical Dilemmas – Michael Furmanovsky
​
14. Softening Your Comments: Learning How to Appropriately Use Hedges in Conversation – Kayo Fujimura-Wilson​
​
15. An Awareness-Raising Approach for Making Indirect Requests – Ewen MacDonald
​
16. Making Plans – Amir Feroze, Yuki Mizutani
​
17. A Friendly Refusal – Phill Bennett
​
18. Giving and Responding to Compliments – Takuto Marutani
​
19. Apologising With Sincerity: Learning How to Use Intensifiers in Apologies – Timothy John Wilson
​
20. Learn How to Complain With Comedies – Sina Takada
​
21. Open-Fly Alert and Trump's Tissue – Ian Munby
​