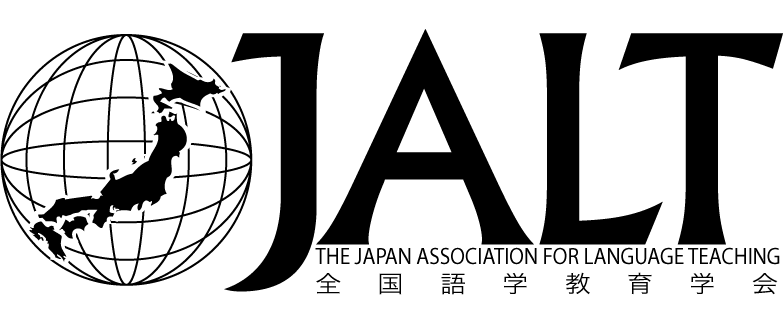 A Special Interest Group of the Japan Association of Language Teaching
Please note we now have a Facebook group. Click to join:
SIG officers are all volunteers who have been elected at the group's annual general meeting, which is held during the national JALT conference. If you would like to become an officer or nominate someone else, please contact the coordinator.
Coordinator
Treasurers

Program Chairs
Publicity Chair
Membership Chairs
Web Manager
Publications Chair
Newsletter Editor
Japanese editor
Archivist
Members-At-Large
Donna Fujimoto
Chie Kawashima
Reiko Fischer
Yosuke Ogawa
Jim Ronald
Rob Olson
Nobuko Trent
Yosuke Ishii
Benio Suzuki
Noriko Ishihara
Kathi Kitao
Yaoko Matsuoka
Sarah Deutchman
Sanae Oda-Sheehan
Bricklin Zeff